Category Archives:
corsham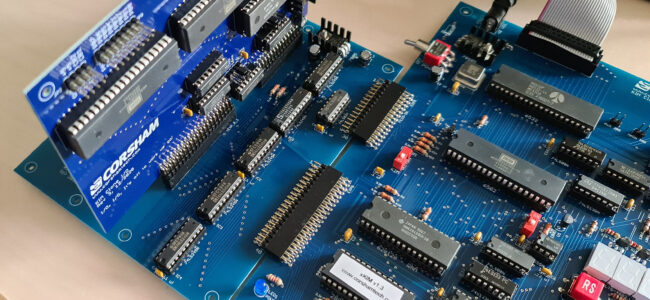 KIM Clone Motherboard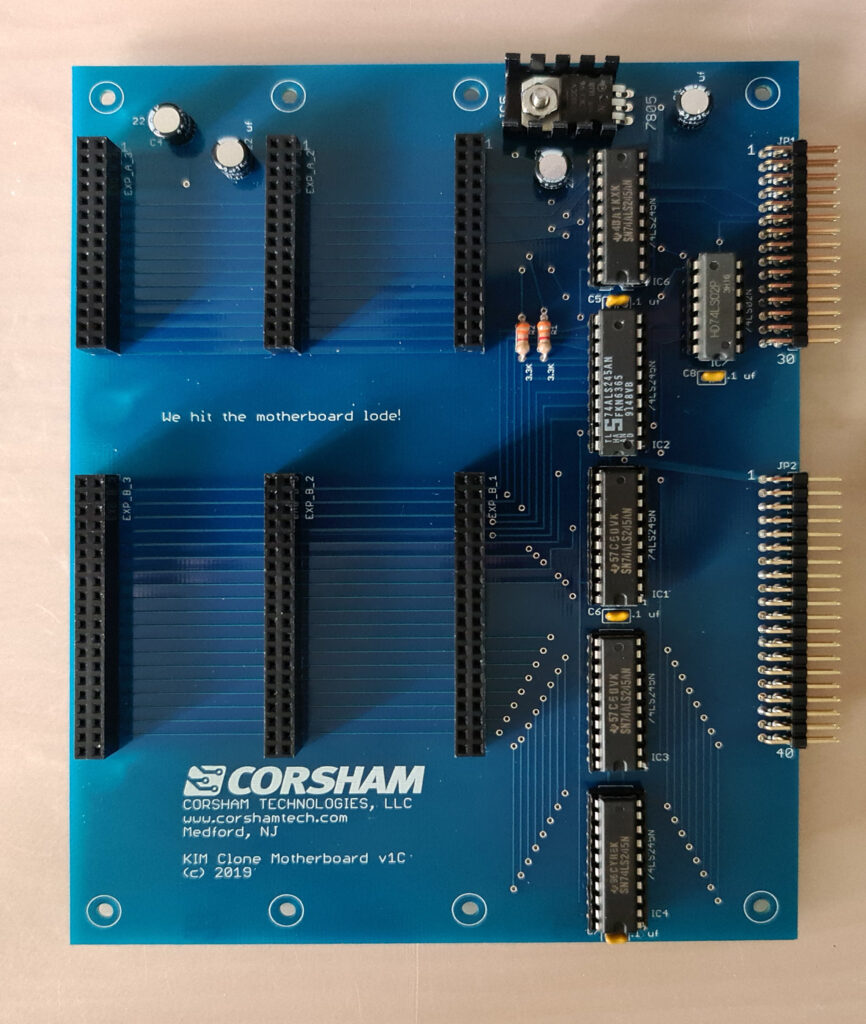 KIM Clone Proto Board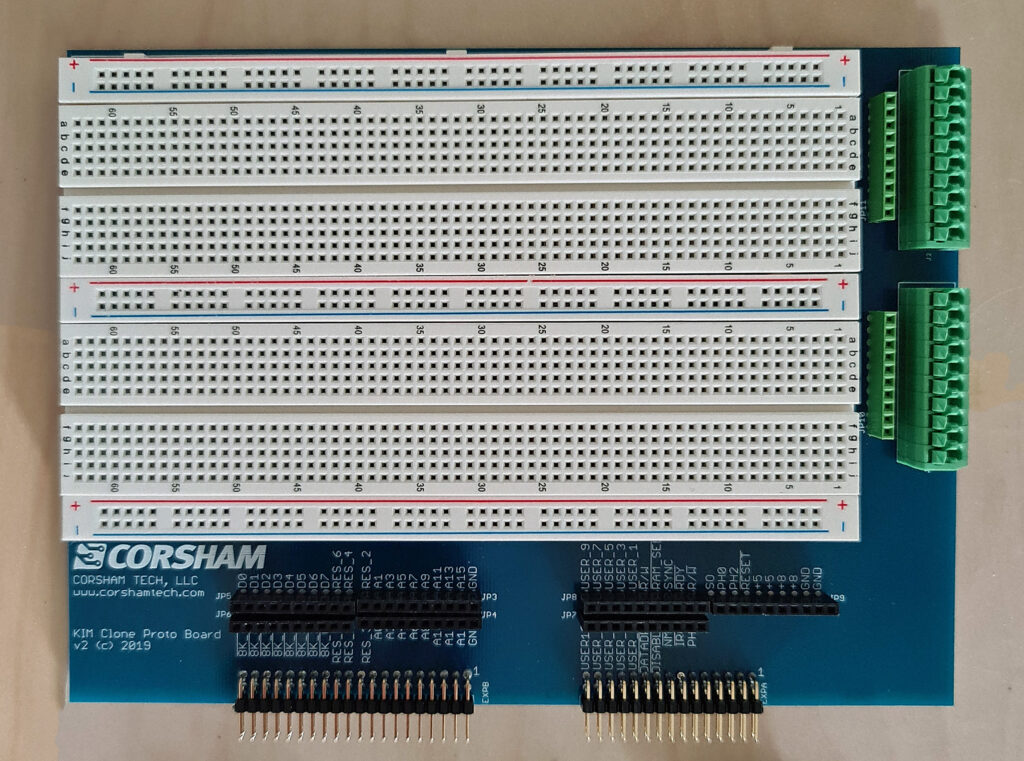 KIM Clone I/O board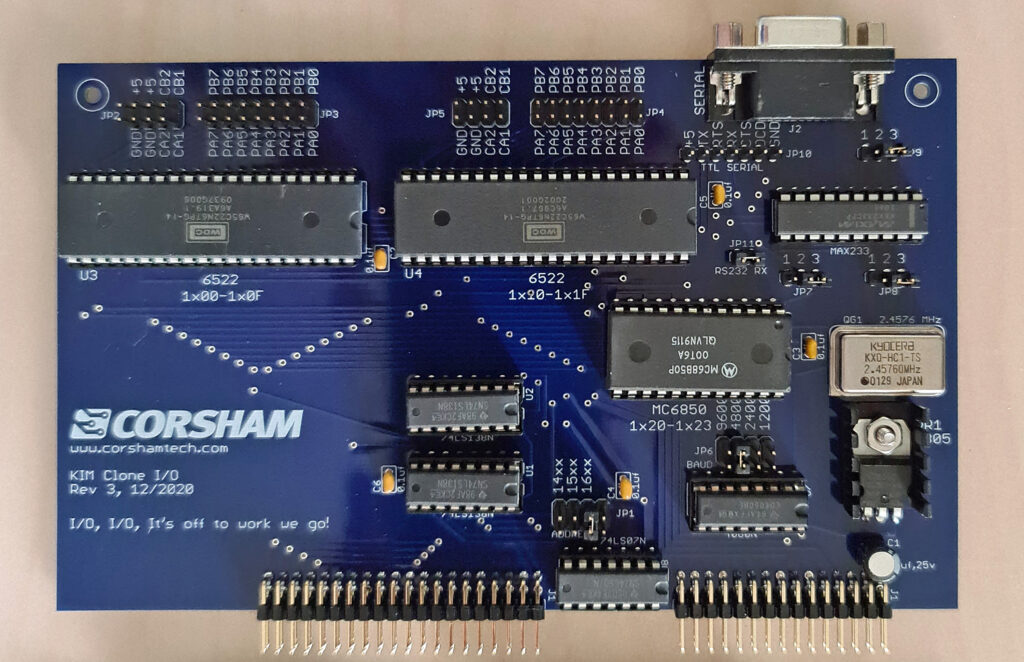 KIM-1 I/O Board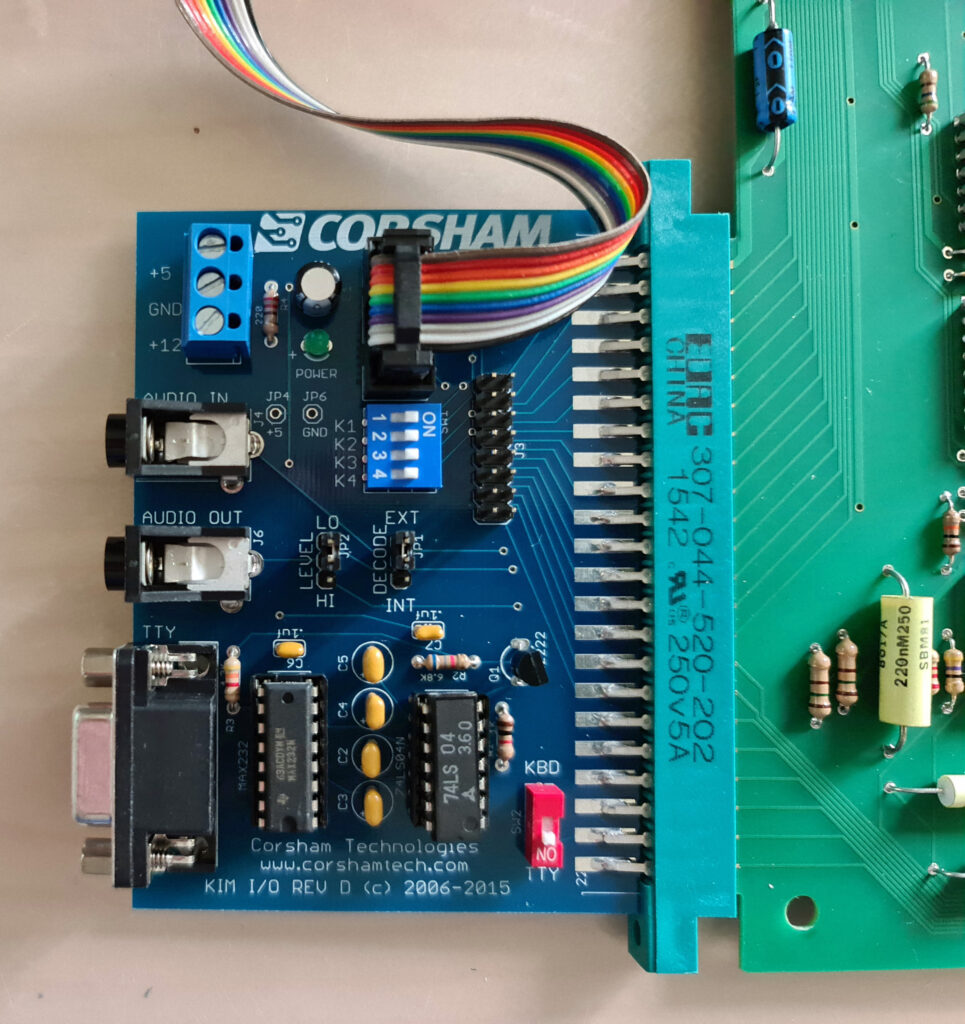 KIM-1 60K RAM/ROM Board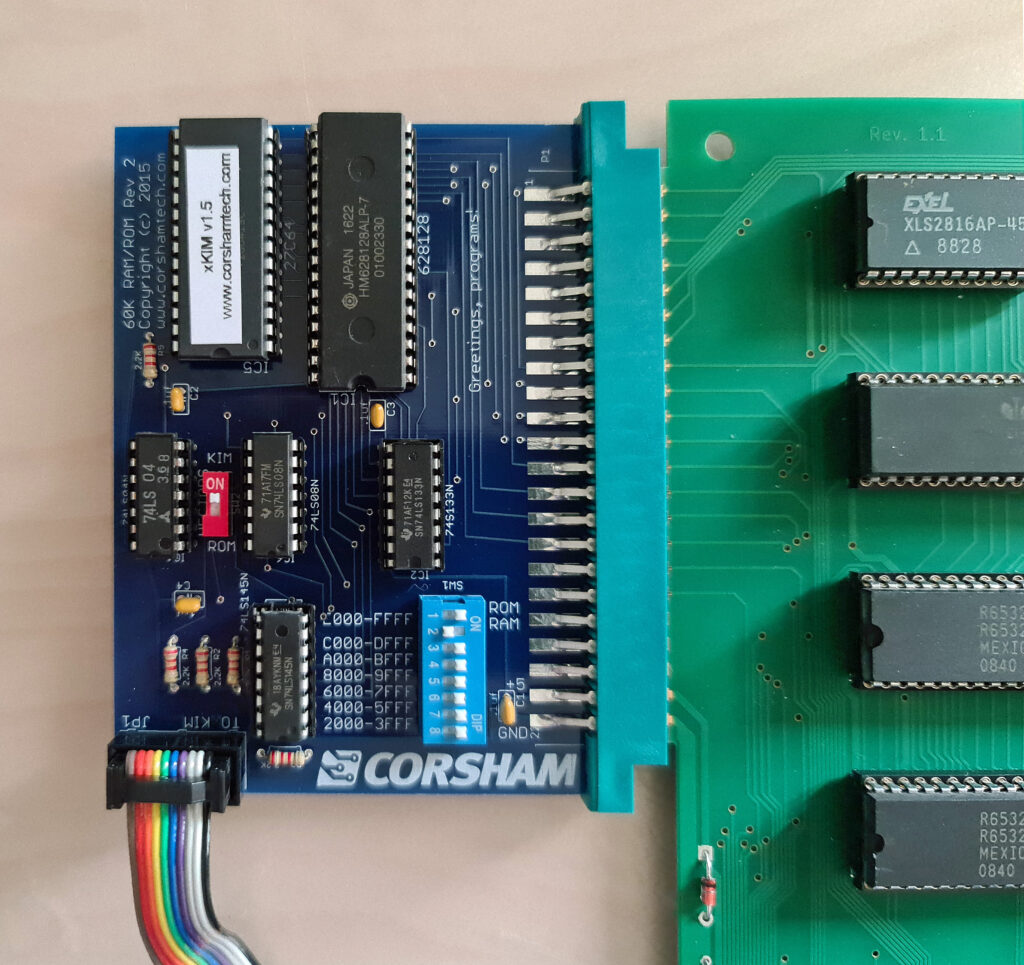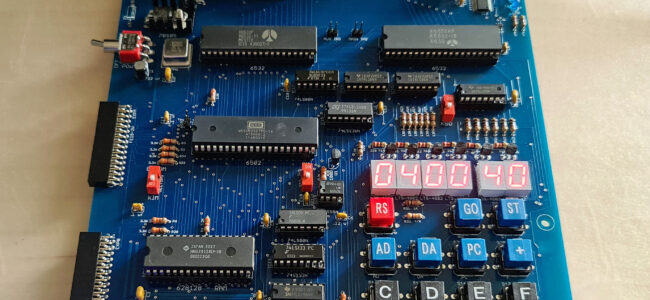 Fix for KIM Clone Single-Step Problem
Rev 1B and rev 2 boards have a problem where single-step mode does not work. It works for old 6502s but not for newer ones nor 65C02. The solution was very simple: add a .001 uf capacitor across U16 pins 7 and 8. All assembled KIM Clones now have the modification and future revisions of the board will have the capacitor on the motherboard.
On this page:
– Essential KIM-1 manuals delivered with a KIM-1: User, Programming, Hardware, KIM Hints, most in English, some in German.
– Circuit diagram poster
– Reference cards
– MOS Technology Cross assembler
– First Book of KIM
– Some basic articles
---
User Manual
---
Hardware manual
---
Programming manual
---
6502 Reference Cards
---
MOS Technology Cross assembler
---
KIM Hints
---
Circuit diagram poster
---
First Book of KIM
---
KIM-1 user guide and notes from Microcomputer Principles
---
Quick Reference by Jeff Trenter