The KIM-1 design inspired many designers of 6502 systems, mimicking either the unique LED and keypad setup or by having the same application/expnsion connector
Notable are:
– SYM-1 Application and expansion connector, LED and keypad display, tape format
– AIM 65 Application and expansion connector, tape format
– MCS Alpha 1 LED and keypad display, tape format
– Elektor Junior LED and keypad display, tape format
– KIM Uno emulator LED and keypad display
The KIN microcomputer
A portable KIM-1 clone. Used in gambling it seems. 6530-003 only. 1K RAM (2x 2114), 4K EPROM (2x 2716).
Original article on this website.
PDF of the design of the KIN computer
Super KIM
A KIM clone developed by Paul Lamer for track testing at races. The Super KIM was sold us board also, as advertisements show.
A true KIM clone with both 6530 RRIOTs, 4K Bytes RAM (8x 2114), 8 bit latched priority interrupts, 4 6522 VIAs, 16K Bytes EPROM (4x 2732), Power supply on baord, tri-state address and databus buffers, KIM-1 edge card connectors.
Read here about the background of this kind of track testing (from this site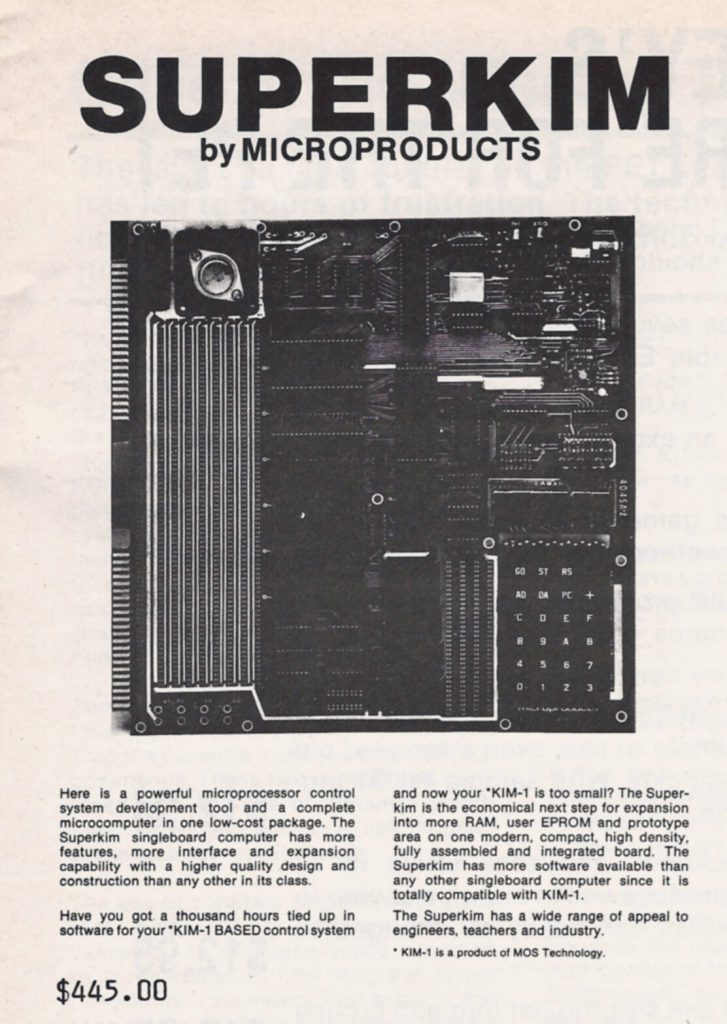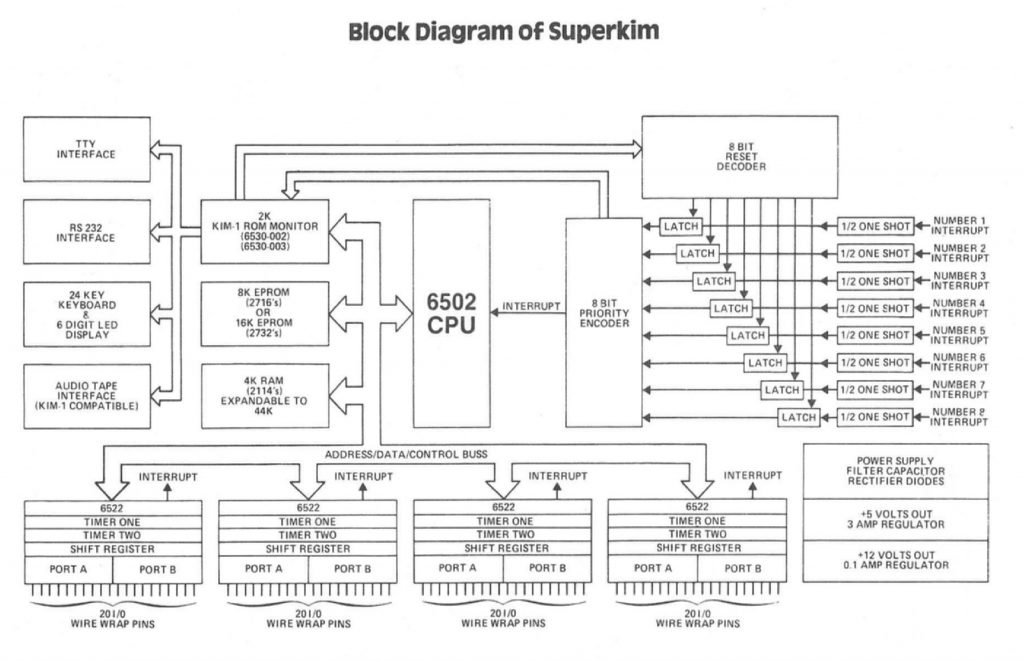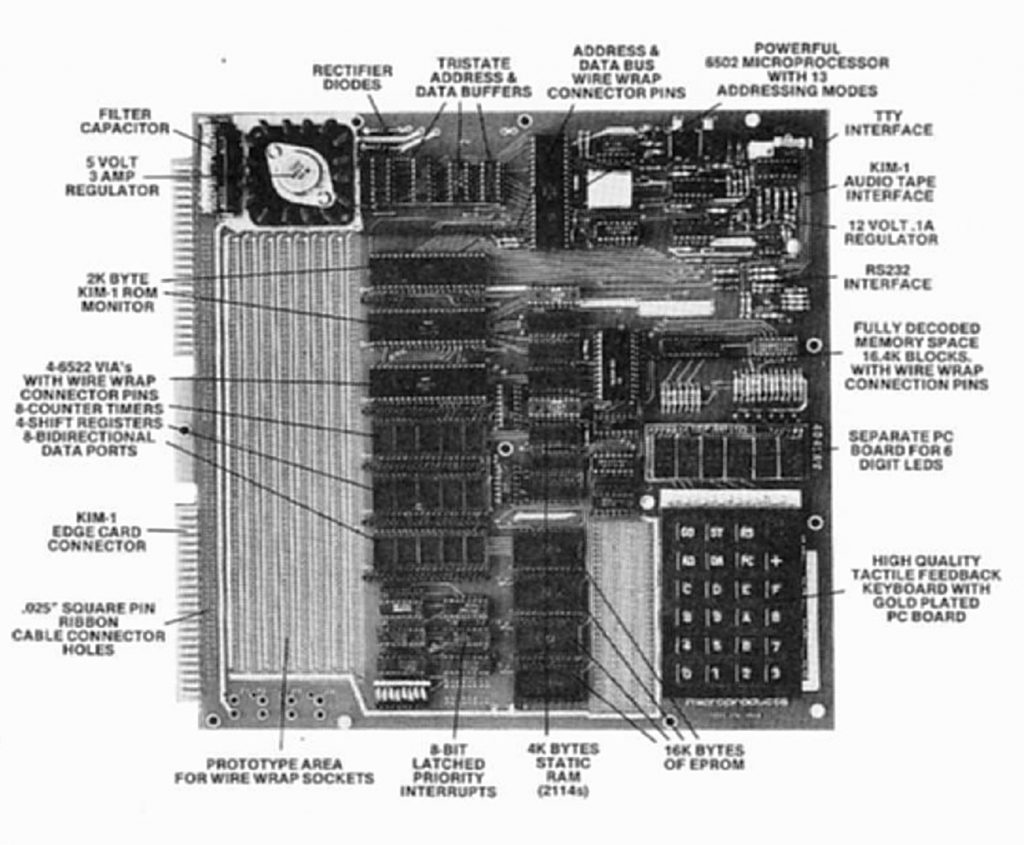 Microprocessor based System for Roll-down and Acceleration Tests, IEEE publication, January 1978 D.K. Lynn, C. Derouin, P. Lamar
Computerized Road Test System, Brochure Lamar Instruments, John Dinkel, Road & Track, Car and Driver, April 1982
Superkim brochure Laman Enterprises
ET-2 meets Superkim, Part 1 and 2 , Don Mcallister, Robots age Fall 1980. Describes how to inetrafce the Superkim to a Lour Control ET-2 robot shell.
Scandinavian KIM
| | |
| --- | --- |
| | Found this photo in a Facebook group, no more information known. Looks like a standard KIM-1 with 2114 SRAM ICs. |
Prototype KIM-1
On team6502  I found a photo of a prototype KIM-1 at MOS Technologies, Terry Holdt has this in his office.
The layout is different from the final product, everything seems to be present on this prototype.