Three slot expander
Available first in 2006 for the SE and continued to the Plus. One side for the 40 pin connector, the other side a real Apple 1 slot.
Note that sometimes the 40 pin flatcable connection is not reliable and gives CFFA1 I/O errors. A thick extra ground wire between the Replica 1 and the slot expander solves this.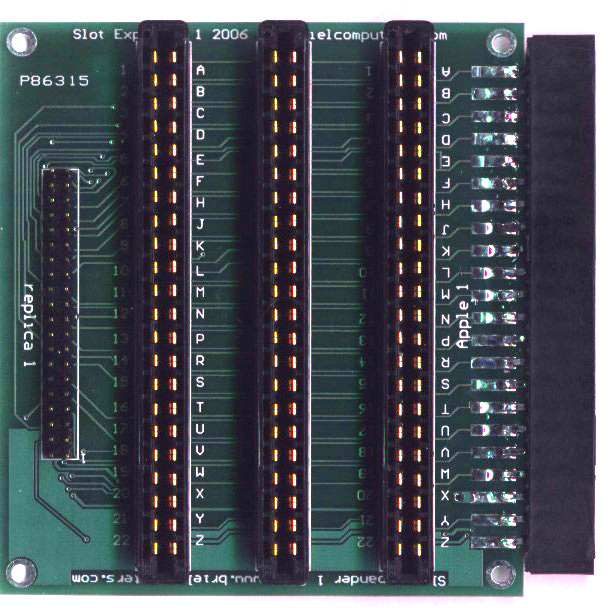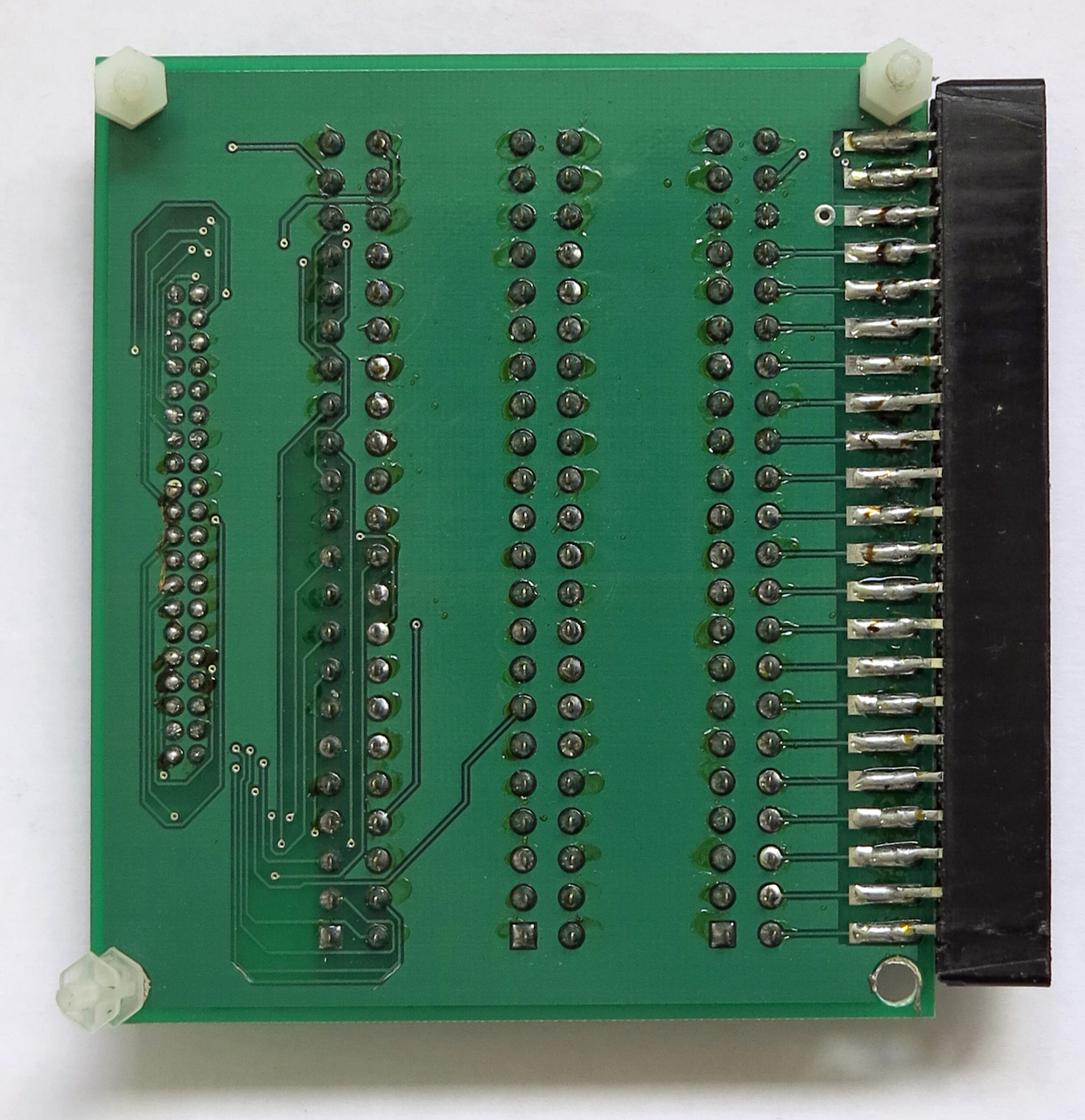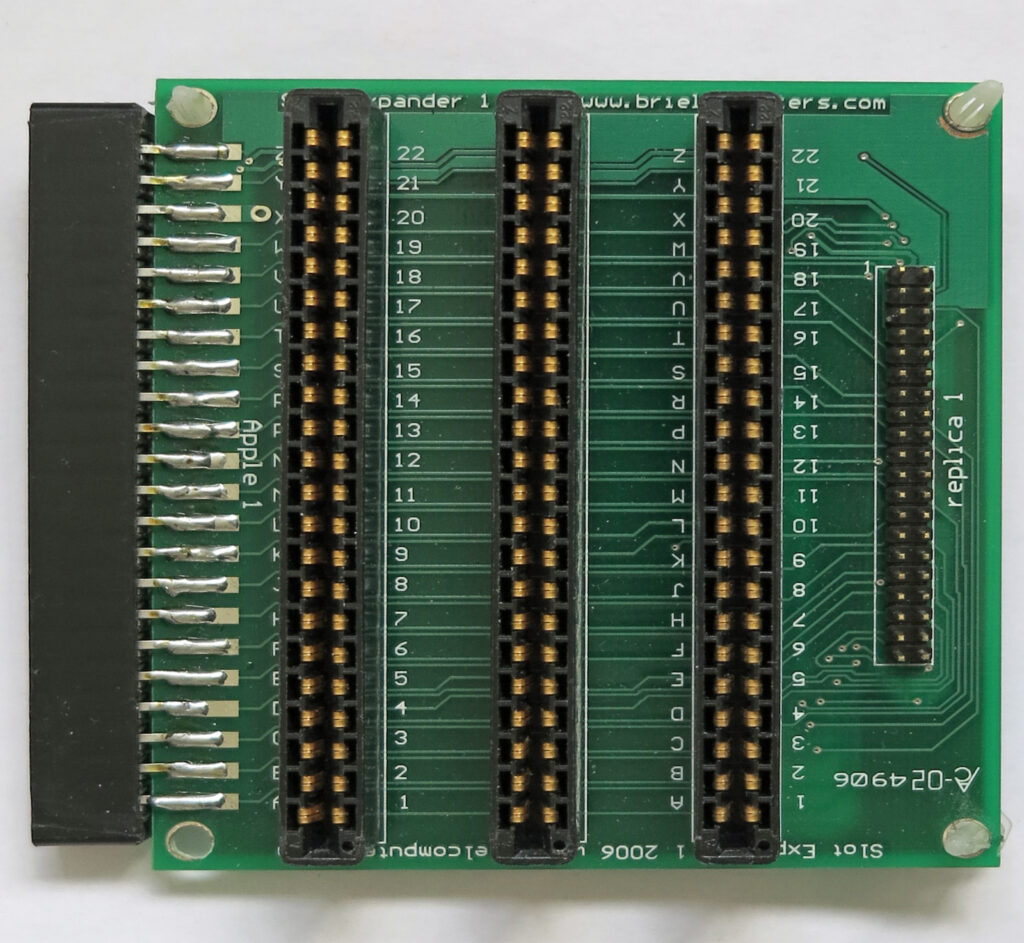 One slot expander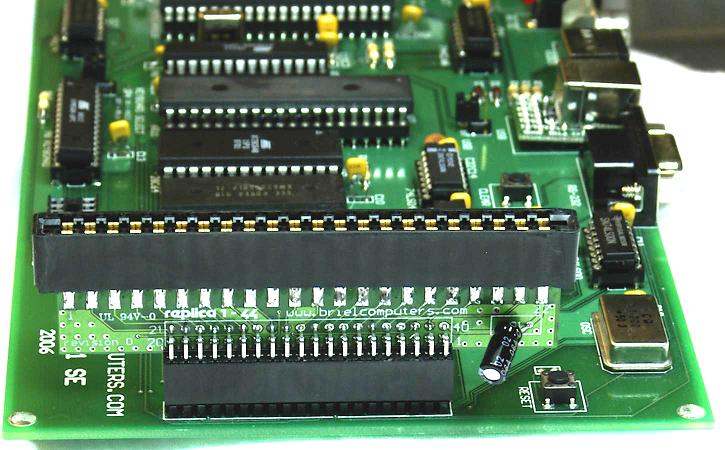 A single slot expander, one Apple 1 slot, to be placed upon the 40 pin box connector.