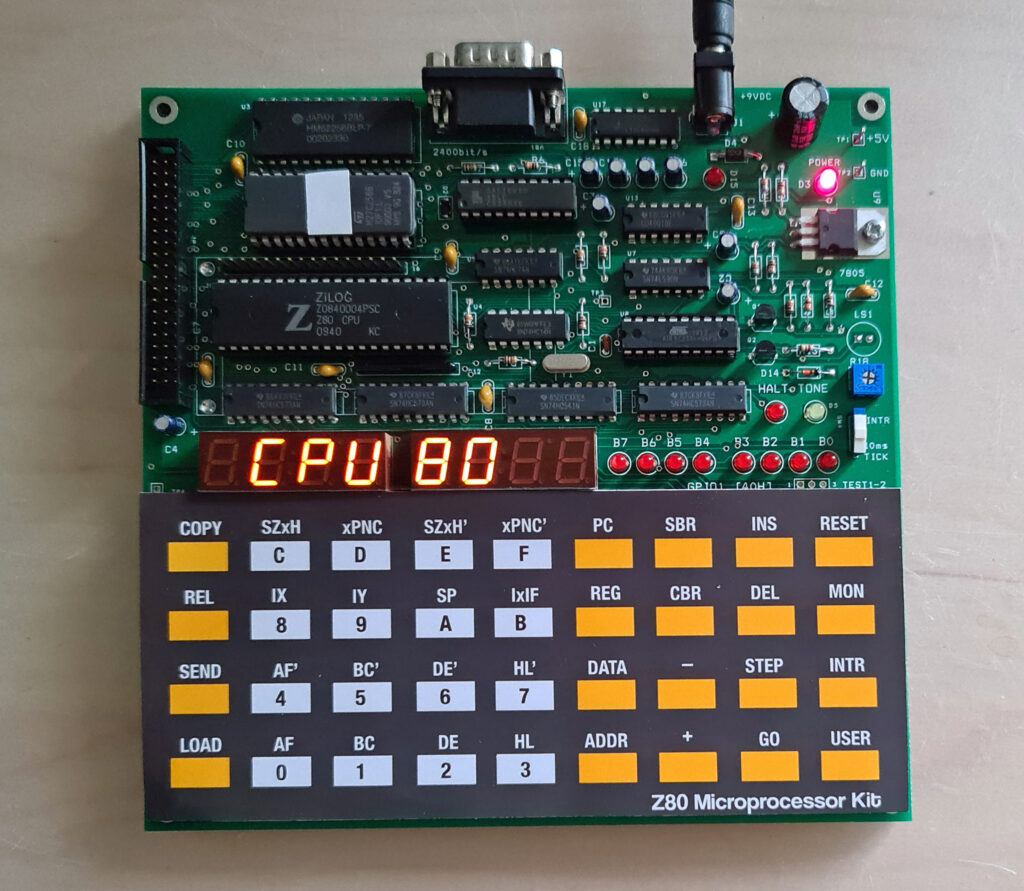 Designed and sold by Wichit Sirichote. Full text and files at his website here. The kit is available for sale, kit or assembled!
Wichit picked the Z80 CPU and designed the microcomputer kit with HEX keys and 7-segment LED displays, and wrote the monitor program.
The version I have is an older (slower) version with a monitor (source in User manual) close to the Microprofessor 1b. The current one has a SDCC compiler generated monitor program.