MOD-68, MOD-69, SYM-1/68, SYM-1/69
The MOD-69 and MOD-68 replace the 6502 with a Motorola 6809 or 6802 CPU on an adaptor board and the Monitor is replaced  with a new ROM with a new Supermon.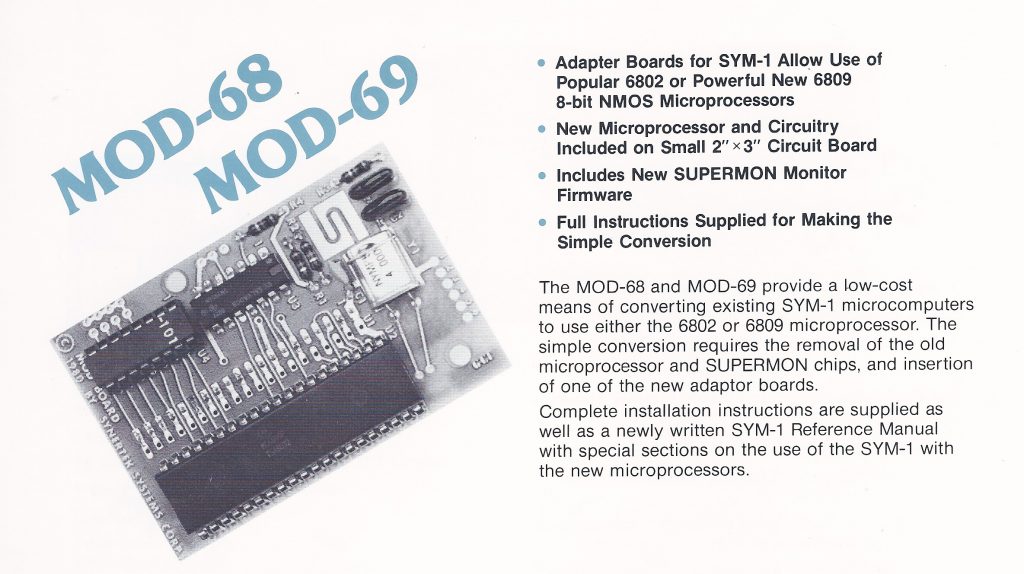 Scans from Synertek Products Guide.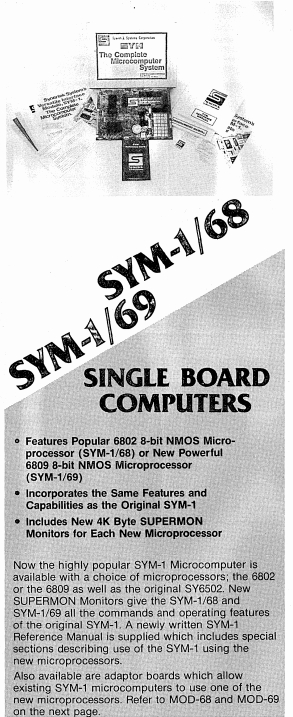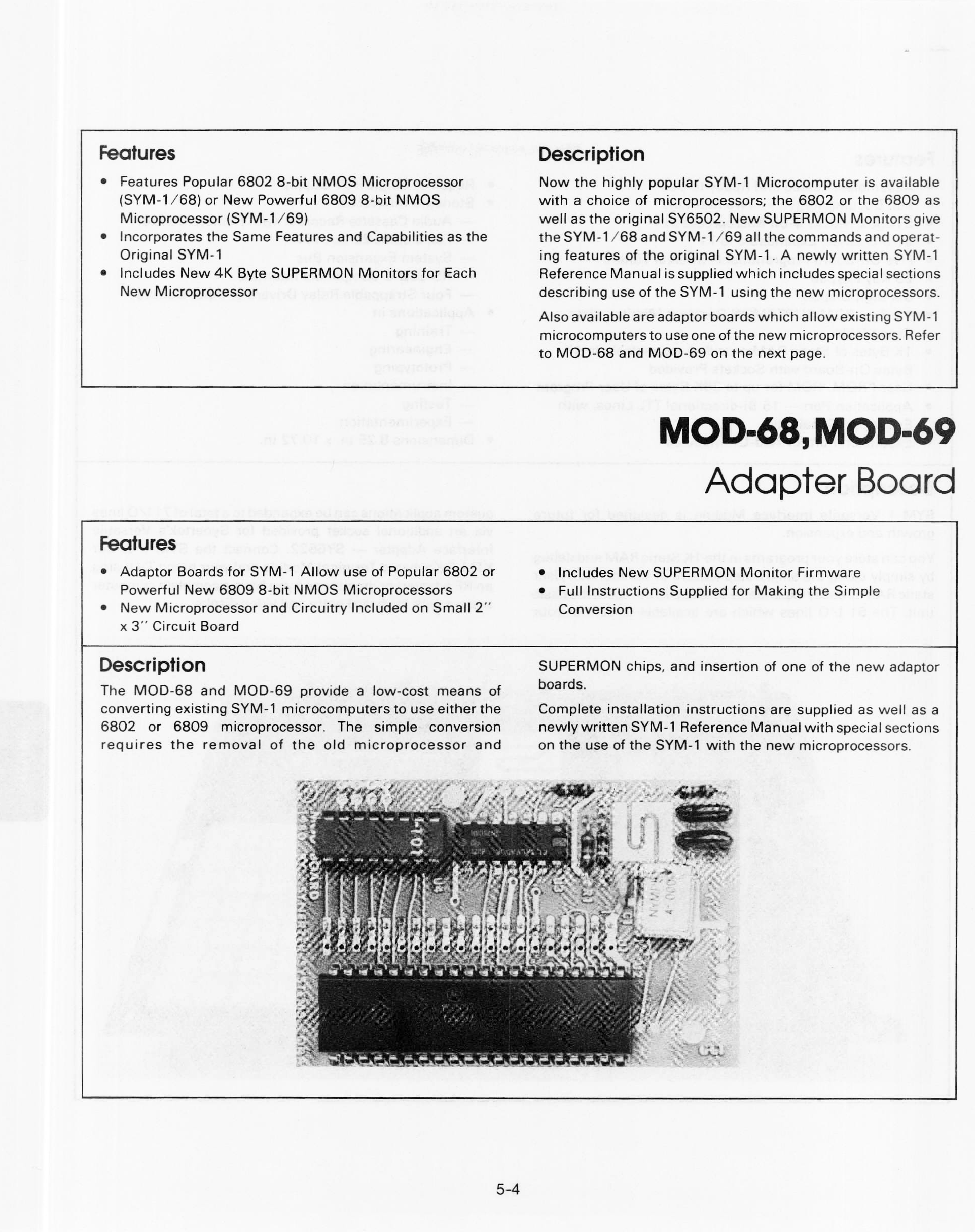 There were also SYM-1's available with the Motorola processor 6802 : SYM-1/68 and 6809: SYM-1/69.