On this page I show you some photos of my current 6502 systems. Click on a photo to see a larger version!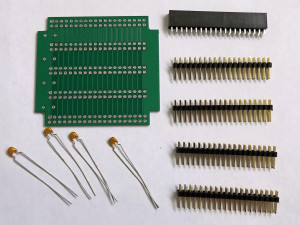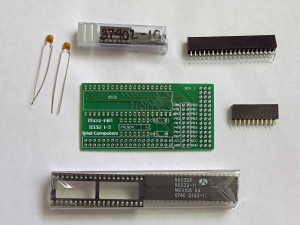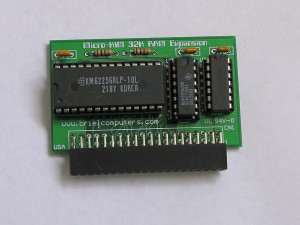 Expansion bus with 4 slots, 6532 card, 32K memory card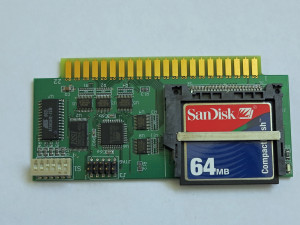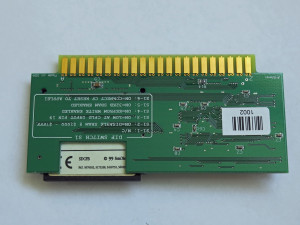 CFFA1 compactflash file system
A-One by Franz Achatz and San Bergmans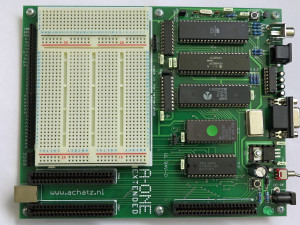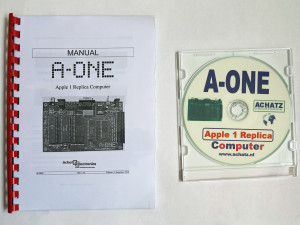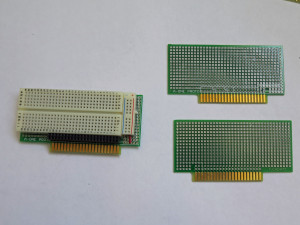 A-One extended, experimeter cards
Pocketerm by Vince Briel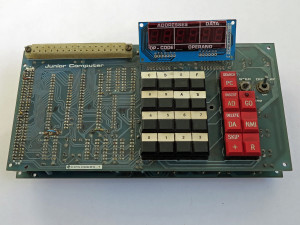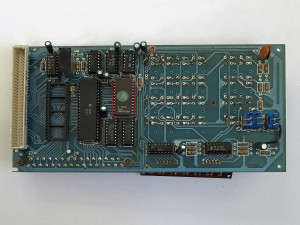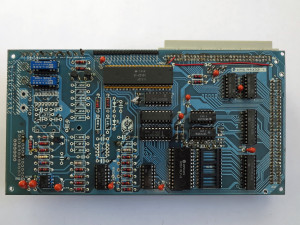 Junior, cassette interface part not installed (Musicprint cassette interface was used by previous owner)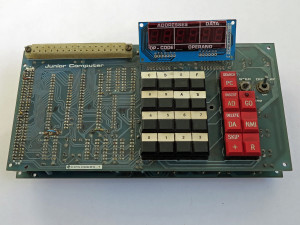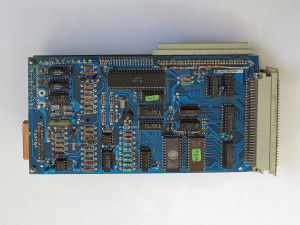 Second Junior, no display, completely build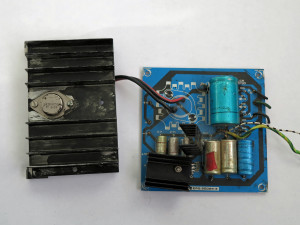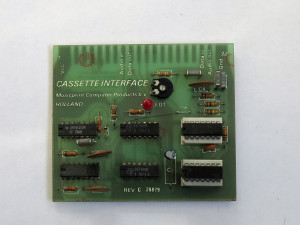 Power supply (78H05), Musicprint cassette interface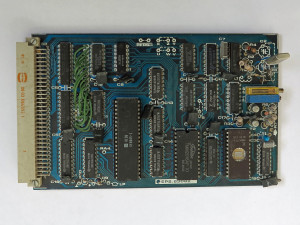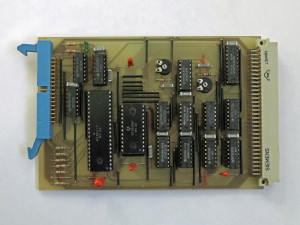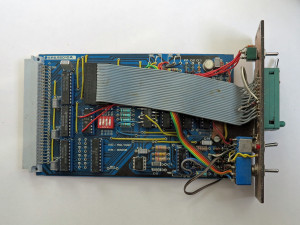 VDU card (6545), FDC card (OS65D), EPROM programmer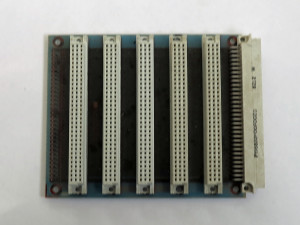 Bus card
6502 Microprocessor Kit
Wichit Sirichote
Found this website on a search for parts, its a 65sc02 kit much like the Microprofessor 1

Well documented! Kits are for sale on ebay.
The author, Wichit Sirichote, has designed a whole range of these kits for Z80, 8080, 6802 and more.
Worth a look.