SYMulator  is a working SYM-1 simulator by Andrew Dunn for Windows. It is based on a modified version of Daryl Rictor's 65C02 simulator
Supported are Supermon 1.1 at $8000 (default after Reset) , Basic at $C000, and RAE at $B000.
The builtin Help will work in Windows 7, 8, 10 and higher with the enclosed WINHLP installer, see the Readme.txt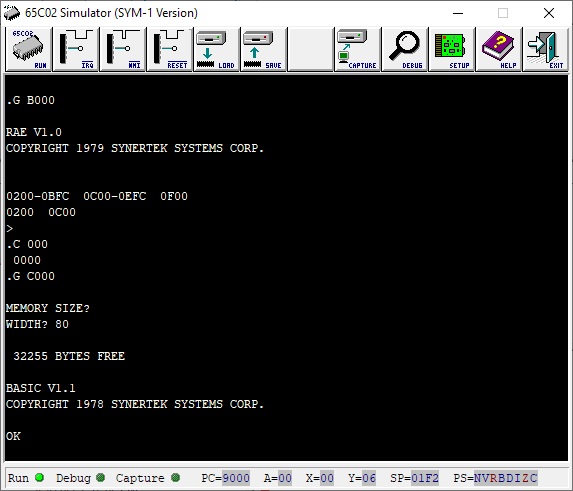 Download here.