The Data Handler is a SBC (actually two boards!) built in 1975 by Western Data Systems Corporation.
One of the first computers based upon the then new 6502, as the KIM-1. Jolt, OSI 300.
Photos and blog about this SBC by Armin Zink, who owns a Data handler.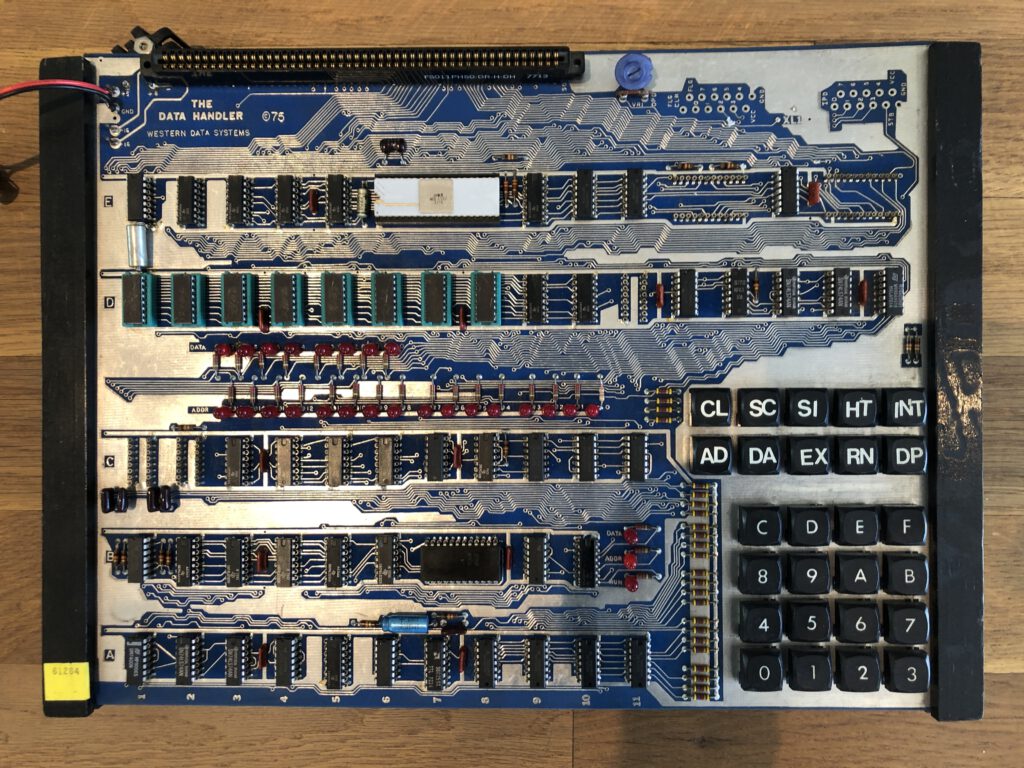 The following text and scans of the manual are by Armin Zink on his blog.