Micro Technology Unlimited produced a lot of hardware for the KIM-1, SYM-1, AIM 65 and more.
The company still exists, now sells music software.
Started by Hal Chamberlin (of fame with his articles in Byte about music generation with computers), it sold a lot of music related KIM-1/SYM-1/AIM 65 hardware and software and later the standalone MTU130 6502 based computer.
Hires photos shown here with permission by Vernon Graner (www.kim1.com).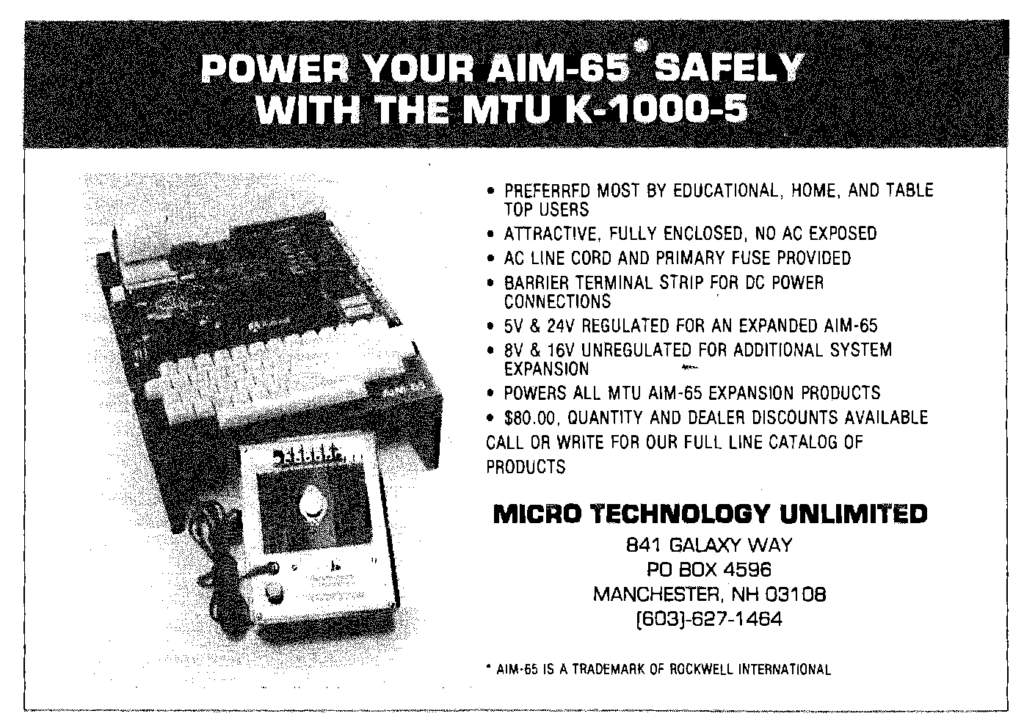 you